Popular YouTube channel Motor Boat & Yachting recently carried out a real-world review of the MiRiDER One 2020 to find out whether it could be their new best friend for exploring ashore.
Jack Haines spent several weeks putting our bike through its paces looking at everything from ride-comfort, to ease-of-use and battery range. Throughout the test Jack could not stop talking about how comfortable and easy the MiRiDER One folding ebike is to ride.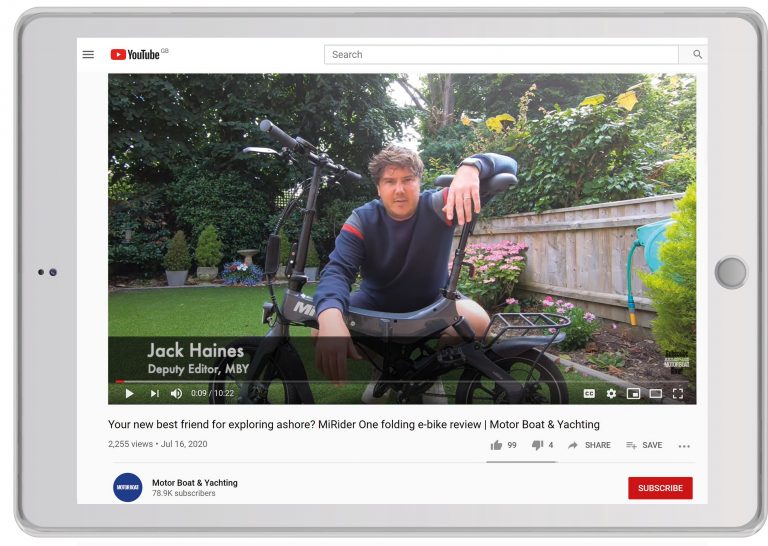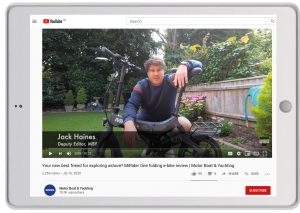 "It is a genuinely comfortable bike to ride on the road, the way the assistance comes in, it is very smooth and very slick…"
Jack was also pleased with the bike's performance on rougher potholed terrain. He said that the rear suspension and thicker-profile tyres meant it handled the change in conditions with ease.
Overall Motor Boat & Yachting review of the MiRiDER One 2020 was very positive. Jack concluded saying "It looks great, it's fun, a bit funky and the electric assistance feels natural and smooth. The MiRiDER One is a smart package and good value considering how nicely it is put together".
You can watch the entire review here.
Don't forget to check us out on Instagram and Facebook for all the latest MiRiDER information. #SmilesForMiles