With the UK government set to invest £2 billion in cycling and greener transport, there has never been a better time to start cycling.
The Government Investment
During the Covid-19 pandemic, millions of people have discovered cycling; whether that be for fitness or as a means of safe, socially-distanced transport. In response to this, the UK government recently announced that they are planning to invest £2 billion to create a 'new era or cycling'.
The £2 Billion Plan
This financial package will be the biggest ever boost for cyclists and pedestrians with the protected pop-up bike lanes and streets being introduced within weeks. Greater Manchester want to introduce 150 miles of new protected cycle tracks and Transport for London have plans to build a 'bike tube' network which would follow current underground lines.
Another particularly interesting part of this national re-investment will be the issue of cycle-repair vouchers. This excellent idea should encourage people to dust off their old bikes and get them back on the road in no time.
If you are planning on avoiding public transport for the time being, or you're keen to ditch the car for greener wheels, then an e-bike is the perfect way to go. They provide minimal effort with maximum reward, and our MiRiDER One is no exception. It also has the additional benefit of folding down, meaning it hardly takes up any space in your home.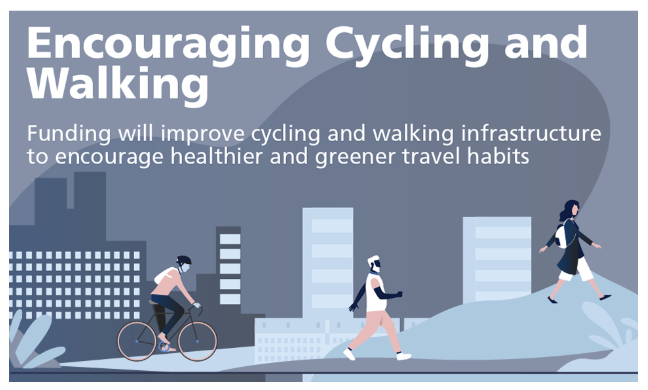 What the Pro's Think
Sir Dave Brailsford, Team Principal of Team INEOS, said:
"If ever there was a good time to start cycling, it's now. You will be helping take pressure off public transport, looking after your health and the health of others, and you will be helping the environment. Let's all get pedalling and help Britain on the road to recovery."
If you want to read the full low-down about this huge £2 billion government investment, you can find it here on the .Gov website.
Don't forget to check us out on Instagram and Facebook for all the latest MiRiDER information. #SmilesForMiles #GetPedalling